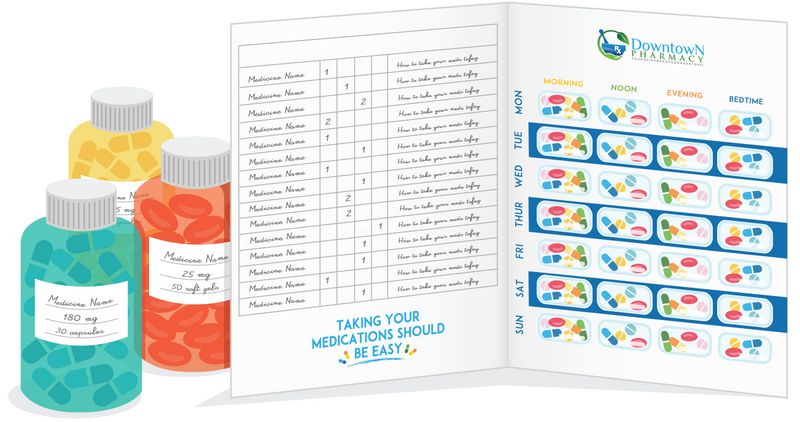 Downtown pharmacy's pre-pour blister pack solves these problems! It simplifies the medicine taking routine so that it doesn't become a hassle and our pharmacists take care of this for you!
Occasionally you forget to take your medication.
Occasionally you misplace your medication.
You can't keep track of all the interactions between
Various drugs and nutritional supplements.
You are having some trouble staying on a schedule for individual medications.
Ask a staff member about our pill-packaging service and how you can get signed up.